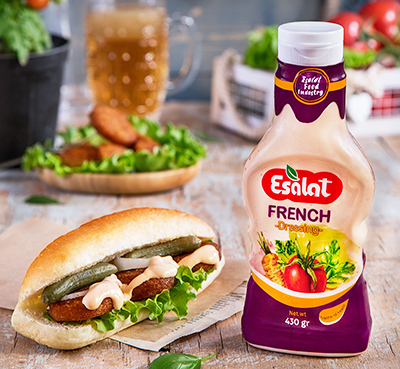 Thousand Island Sauce or French Sauce?
2021/12/21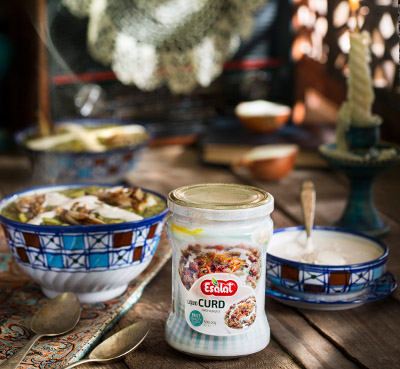 curd miracles in traditional medicine, from ancient times to today!
2021/12/21
We all know that pomegranate has many properties and naturally the resulting pomegranate paste has similar properties. It has been about 100 years that humans have realized the benefits of pomegranate and its healing properties. When we talk about pomegranate paste, we are referring directly to the properties of the same pomegranate, with the difference that pomegranate is rich in compounds called; polyphenols; which lower bad cholesterol. That is (LDL) and does not allow the production of fat plates in the arteries. It should be noted that polyphenols are compounds that are present in most vegetables and fruits but are more common in pomegranates. It should be noted that pomegranate has many nutrients, which are briefly mentioned in the table below.
Every 100 grams of this fruit
240 mg
potassium
3 g
Fiber
13 mg
Vitamin C
80 %
Water
This amount of pomegranate contains 50 kcal of energy. There is also some iron in pomegranate, but it is not used as a source of iron. The sugar in pomegranate is also such that it is not contraindicated for diabetics. Then join us to provide information about the properties of pomegranate and quality pomegranate paste.
What is the difference between pomegranate and pomegranate paste?
When pomegranate paste is prepared, only vitamin C will be slightly reduced. Therefore, it can be said that pomegranate paste also has a great nutritional value, of course, poor quality pomegranate should not be used and it should also be prepared during a hygienic process.
What color should quality pomegranate paste be?
The color of pomegranate paste changes depending on the cooking process. When pomegranate juice is converted to its paste at a low temperature or short heating time, the product will turn red and tend to burn brown as the heating time increases.
Do we need to know?!
There are people who are sensitive to eating pomegranate or its paste in different flavors. For example, there are few people who suffer from stomach problems by consuming sour pomegranate or its paste, because gastric secretions are different from pickles in people. The process of digestion is carried out by stomach acid, while the consumption of sour fruits such as pomegranate prevents digestion when the person himself understands this cause, that is, the consumption of sour or sweet pomegranate paste depending on the taste and tolerance of the stomach Each person can have different consequences, and this does not depend on the quality or lack of pomegranate paste. In the following, we will describe the properties of pomegranate and pomegranate paste in terms of traditional medicine.
Do you know the opinion of traditional medicine about pomegranate?
Researchers in traditional medicine believe that pomegranate is a heavenly fruit and therefore bears fruit in autumn. Autumn is the season of autumn trees and the eclipse of the sky, and to prevent diseases such as depression and inner worries, pomegranate seeds are very effective and useful and cause vitality and freshness. In Arabic called novel amp It is known and its name is mentioned 3 times in the Holy Quran. Pomegranate originated in Iranian civilization and entered the United States in the late 19th century. Iran is the largest producer of pomegranates in the world.
Healing properties of pomegranate and pomegranate paste:
Different parts of this fruit from the fruit to the flower, tree bark, fruit bark and its roots have healing properties, and of course its paste, which is a kind of fruit extract, has different therapeutic uses. Pomegranates are divided into 3 groups in terms of taste; Sweet type that has a cold nature, with a more moderate temperament. The second type of pomegranate is sour or sweet and sweet, which tends to be moderate in cold, and the third type is sour pomegranate, which is cold and dry. All parts of the pomegranate have astringent or astringent properties. The much sour this pomegranate is, the more it is. Nutritionists and nutritionists have listed many properties for pomegranate and its paste, which are as follows:
Pomegranate is mild, laxative, tonic, thirst-quenching and administering.
If sweet pomegranate is eaten after eating, the food will be easy to digest and the color of the face will be beautiful.
Sweet pomegranate or sweet pomegranate paste is useful for those who have jaundice.
Sweet pomegranate soothes cough and opens the voice.
Pomegranate paste is fattening.
Pomegranate paste causes constipation.
Pregnant women will lose their weight if they eat pomegranate paste during pregnancy.
Sweet pomegranate strengthens the liver and stomach.
Pomegranate repels the harmful effects of tobacco.
Sour pomegranate is forbidden for those who have stomach ulcers. In general, eating too much sour pomegranate can cause stomach ulcers.
Pomegranate peels that have an astringent taste contain a lot of tannin that has a contractile effect on the stomach tissue and lower esophageal sphincter.
Excessive consumption of sour pomegranate in the morning of fasting can lead to gastrointestinal damage and also has destructive effects on nerves and vision. People who have a lot of gas in the stomach and intestines are recommended to use pomegranate paste instead of pomegranate.
Do you know the methods of preparing traditional and modern pomegranate paste?
Pomegranate paste production has been common in Iran since ancient times and is still being produced. Of course, it should be noted that the preparation of this product is still more in the traditional style, and companies such as Esalat Food Industries are always trying to produce the best pomegranate paste and deliver it to consumers.
The traditional method of preparing pomegranate paste is as follows:
It is washing, peeling, dehydration and concentrating in which the peeling operation is done by hand and mechanically. In this way, the pomegranates are first kicked and then the pulp is removed by hand pressure. In some parts of the country, they are pressed with special tools for fruits. Dehydration can also be done with pressed and half-peeled pomegranate. After dehydration, the pomegranate juice is placed in large containers and heated directly with the lid open to thicken. It is then stored in pomegranate paste in glass or plastic containers. Concentration in open door containers using direct heat changes the color and taste and ultimately reduces the quality of pomegranate paste.
The modern method of preparing pomegranate paste is as follows:
In the industrial method, first healthy pomegranates with the desired quality are selected. Then the dust and waste materials are washed away. After washing, the fruit is pressed with the skin in a press machine and pomegranate juice is extracted completely and hygienically. There are different types of presses, but in the case of juicing fruits such as pomegranates or other citrus fruits, a special press with a suitable pressure is used, because if the pressure is too high, more tannins (a kind of pulp) enter the pomegranate juice from the skin. And will greatly reduce the quality of the resulting pomegranate paste. Then, the water extracted from the pomegranate is placed in a special device called a cooking pot with a vacuum for a few minutes at low temperatures to perform the concentration process. They are then immediately poured into glass containers and packed in a vacuum.
last word….
Important aspects in determining the quality and authenticity of any food product include taste, color, odor, nutritional value and texture. In the quality of pomegranate paste due to its liquidity and its addition to other foods, the texture is not very important, but the consistency of the paste is very important. The effective compounds in the smell and part of the taste that are present in pomegranate paste, like any other food, are mostly volatile, and in the case where pomegranate juice is concentrated into paste, it evaporates before water and leaves the product, unless Distillation, remove the vapors and add essential oil to the final product. Other components of the taste are non-volatile, but some of them are converted to other compounds by chemical reactions during the concentration process. Finally, part of the taste is due to these reactions.
Esalat Food Industries Group uses the latest machinery and equipment in the world to try to provide the best quality food products and produces products such as Esalat pomegranate paste of healthy, tasty and colorful and memorable to present to you dear customers.
Meta description: We all know that pomegranate has many properties and naturally the resulting pomegranate paste has similar properties. It has been about 100 years that humans have realized the benefits of pomegranate and its healing properties.